Some of the most significant advances in quantum information processing have been made using quantum optics-based techniques. To proceed further it is necessary to develop techniques whereby quantum information can be exchanged in a controlled fashion between light fields and material systems. Research in the institute is directed towards using rare earth ions, in solids, defects in Silicon carbide and diamond for a controlled generation of quantum states, as switchable magnetic systems or to demonstrate coherent multi beam coupling phenomena like e.g. EIT.
2D materials like Hexagonal Boron Nitride (h-BN), with a band gap of 5.95 eV, can host single quantum emitters which are stable at room temperature. We aim at precision engineering of Quantum Emitters in low dimensional systems by understanding their spatial localization/formation using electron/ion irradiation and chemical etching.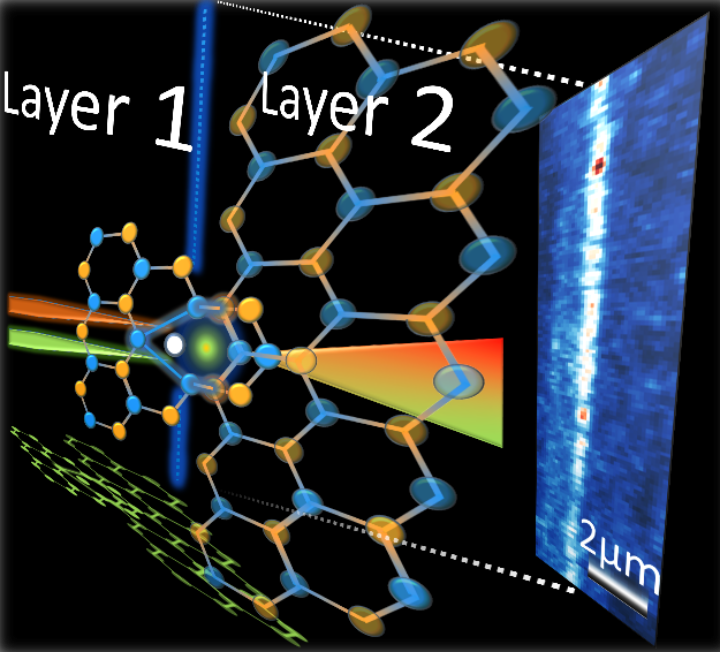 High quality optical thin film materials form a basis for on-chip photonic micro- and nanodevices, where several photonic elements form an optical circuit. By depositing amorphous TiO2 films doped with 25% Si on various substrates, we develop a way of shaping these films into photonic elements, such as optical waveguides and resonators, and finally evaluate the performance of these elements.